In-Circuit Test Fixtures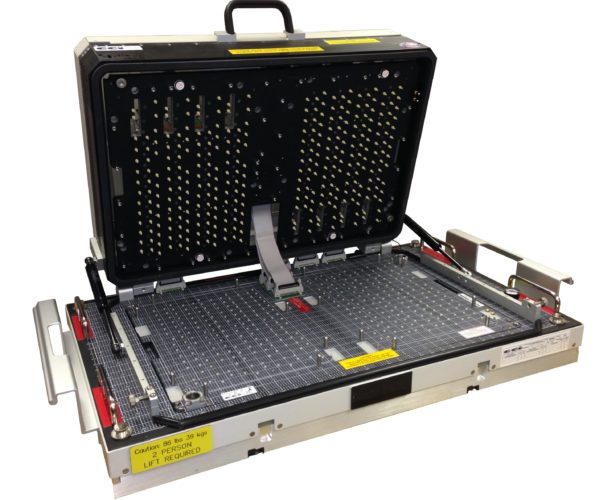 In-circuit testing provides electronic manufacturers a reliable, high fault coverage verification method for the assembly process.  Circuit Check ICT fixtures are robust, reliable and designed for easy customization to cover a large range of PCB sizes without impacting turnaround time.  We stock a large variety of fixture sizes and actuation methods to meet your test demands.  If a stocked sized ICT fixture is not adequate our engineering staff will design a custom solution.
Circuit Check fabricates and customizes in-circuit fixtures for the following testers:
Keysight
Teradyne
GenRad
Spea
Circuit Check has the right test fixture to match PCB complexity, test requirements and volume.
Less complex lower node count with medium to low volume
Tighter test point spacing more complex boards with higher volume
Complex and high volume boards requiring in-line test
Connect With an Engineer
In-Circuit Test Fixture Products